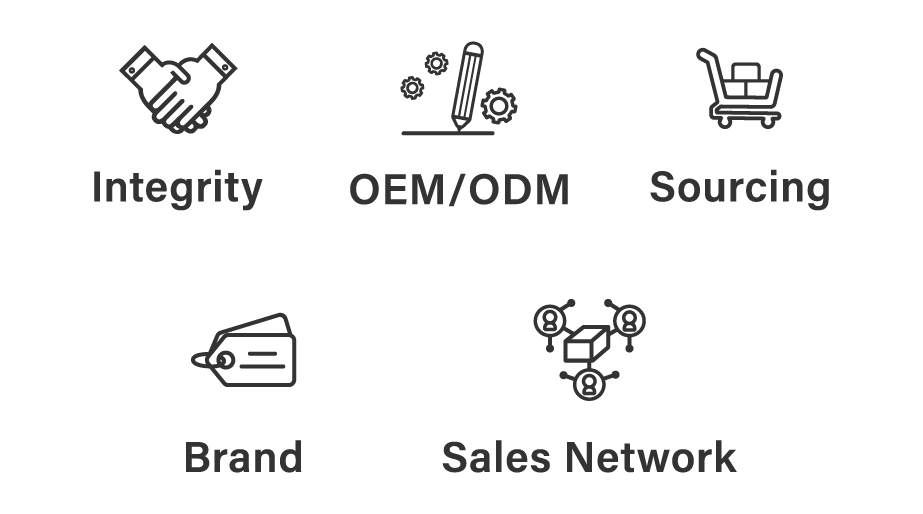 Recognized for its own high quality brands, Reliance's influence in the music instrument and accessories industry continues to expand.  Today, Reliance is positioned as one of the largest music instrument OEM/ODM Corporation in the world.  Founded in 1979 by Joseph Chen, Reliance's dedication to and accomplishments in the music industry have resulted in unprecedented expansion requiring the opening of state-of-the-art operations in the USA, Taiwan and China.  This growth has lead Reliance to achieve an annual ranking each year since 2000 as one of the Top 100 largest music instrument companies. (Music Trades magazine)
As son of Joseph Chen, Jerry Chen assumed the role of President of the company in 2017. Reliance continues to earn its reputation as an influential Innovator in product development and a provider of professionally manufactured products; assuring that branded products continue to meet and even exceed the expectation of its clients.
Extensive experience in its 40+ years serving the music instrument and accessory industry has resulted in Reliance acquiring vast product knowledge in percussion, string, brass & woodwind instruments and accessories of many other instruments.
The Reliance team is committed to deliver timely and innovative solutions to our clients and its goal remain unchanged – to become your most reliable source.
With over 40 years of experience in providing OEM/ODM services to world renowned brands/companies.  Reliance is one of the largest OEM/ODM companies in the music industry today.  Acknowledging important elements between buyer and suppliers, Reliance based its operation on Trust, Honesty and Integrity. we protect the design of our customer and offer professional opinions, because we believe your success is our success.